Learning Car Handling at world-famous Watkins Glen International Racetrack!
(Yes, driving the MINI Cooper on the full road race course at speeds up to 110 mph!)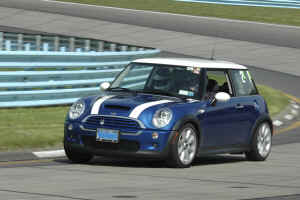 David in the signature turn of Watkins Glen - the "toe of the boot." This turn is difficult in the MINI because it is tight and uphill. So, the physics of a front wheel drive car works against it.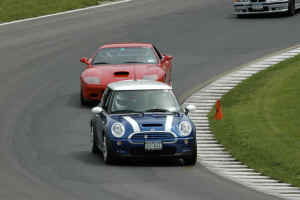 I rather enjoy this image of diminutive little me being chased by a big Ferrari through Turn 6 (of course he passed me as soon as we finished the turn).
Click here (or on photo below) for more!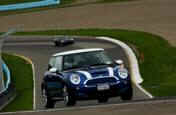 For fun car stuff in general, go to the "Cars" section of our 'dot mac' site
In 2006, David and Steve Had Fun Learning High Performance Driving at the Mid-Ohio School, put on at the Mid-Ohio Sports Car Course.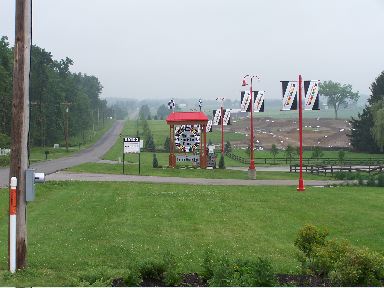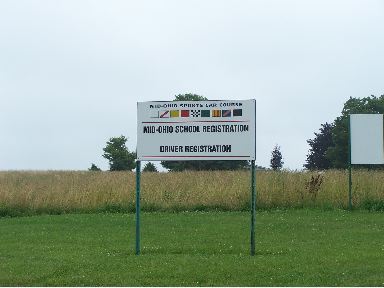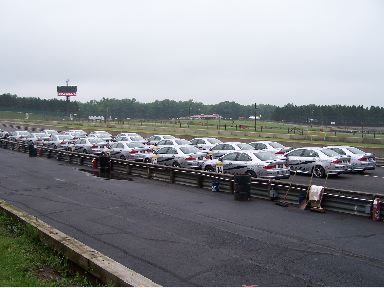 The school uses a fleet of Acura TSX sedans and the race track to teach car handling, planning for the unexpected, etc. Rain fell most of the time of the 2 day class, so we learned plenty of wet pavement handling!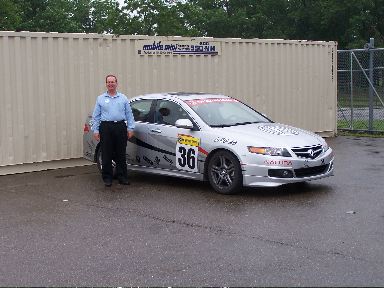 The cars are equipped with roll bars for the unlikely (but possible) mishap. Speeds can reach 100 mph or more on the back straight. We did get to that speed on a few laps before rain forced maximum speeds down to the 70 - 80 mph range.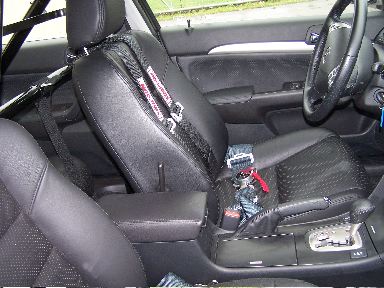 A 5 point harness keeps the driver in place during the severe handling on the track.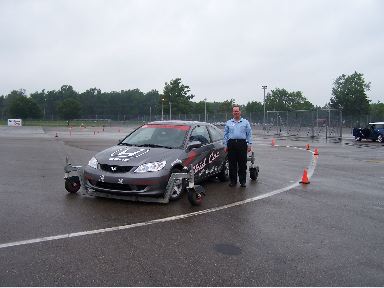 A unique feature of the school is the Skid Car, a Honda Civic equipped with outriggers that lift the car off of its tires to simulate driving in very slippery conditions, such as snow and ice. This car allows learning how to recover from a skid in a safe environment (rather than learning on the expressway in the middle of a snow storm!).